Login
Site
Scripts
Search on page
Last forum posts
Filebase
Other
Wolfmap R.I.P.
Advertising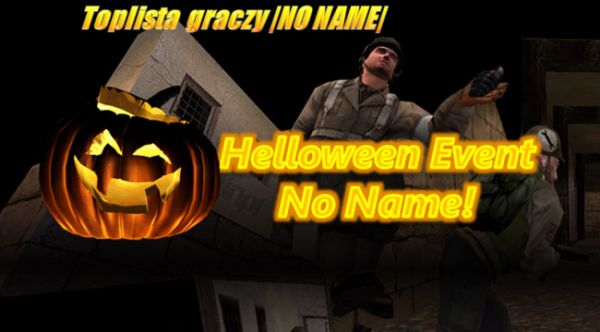 I (Adrian) have the honor to invite you to the next event dedicated to finding hidden objects on a map: PUMPKIN HUNT
Guardian of our server Farmer Vladek always dreamed to grow pumpkins. He put it on your server so unfortunately bad luck would have it, that day was awash in a corpse. Now, when it's time to harvest, Farmer Vladek for nothing in the world can not remember where seeds sowed. Help him find all 100 pumpkins that planted!
Farmer Vladek medal will honor the best pickers in the forum and lvl on the server.
Fun will begin October 31 and November 9 we will summarize harvest.
Information about the maps on which Farmer Vladek probably planted pumpkins, will appear on the server on the start date.
Wolfenstein.pl Gameserver: No Name - 193.33.177.19:26010
(translate by google)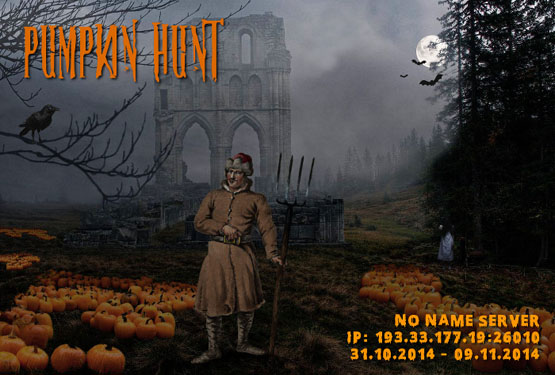 Mam zaszczyt zaprosić wszystkich na kolejny event poÅ›wiÄ™cony poszukiwaniu ukrytych na mapach przedmiotów: PUMPKIN HUNT
Opiekun naszego serwera Farmer WÅ'adek zawsze marzyÅ', żeby hodować dynie. PosadziÅ' je wiÄ™c na swoim serwerze, niestety pech chciaÅ', że tego dnia byÅ' zalany w trupa. Teraz, gdy nadszedÅ' czas zbiorów, Farmer WÅ'adek za nic w Å›wiecie nie może sobie przypomnieć, gdzie porozrzucaÅ' nasiona. Pomóżcie mu odnaleźć wszystkie 100 dyÅ", które zasadziÅ'!
Farmer WÅ'adek odznaczy najlepszych zbieraczy medalem na forum i lvlem na serwerze.
Zabawa rozpocznie siÄ™ 31. października, a 9. listopada zrobimy podsumowanie zbiorów.
Informacje o mapach na których Farmer WÅ'adek prawdopodobnie zasadziÅ' dynie, pojawiÄ… siÄ™ na serwerze w dniu rozpoczÄ™cia.
---
| | |
| --- | --- |
| Newsposter: StoerFaktoR | (0) |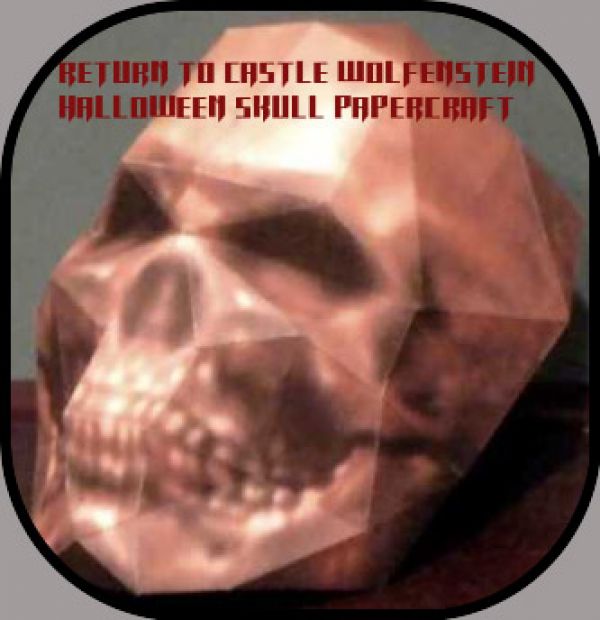 This halloween papercraft is a Wolfenstein Skull, created by Tektonten. "This skull is based on a 3D model from the World War II themed video game, Return to Castle Wolfenstein."
In the game, skulls like this can be found (among other places) in secret rooms inside Nazi strongholds. As with the other skulls in the series, this one is roughly 1:1 scale.
---
Newsposter: StoerFaktoR
last edited 25.10.2014 - 08:25
(0)
Meteos released a new Version of the map 1944 Huertgen Forest
Story: 1944: Huertgen Forest was thickly wooded, cut by steep defiles and trails.
The Axis built deep, artillery-proof bunkers, surrounded by fighting positions.
AXIS - The Allies are attempting to steal valuable supplies from the Axis Truckyard, stop them at all costs!
ALLIES - The Axis Truckyard contains valuable supplies. We must secure them to claim victory in the Forest!
Changelog (since previous public release)
Further development
-------------------------------------------------
> Final 2.1.1
* Minor fixes.
* Re-added a timer to the AT-Gun triggers check for fast servers.
* Fixed: An Axis spawn point at the Tank Spawn was disabled on map load, and was getting enabled on spawn switch.
-------------------------------------------------
Additionnal thanks to Dragonji, Micha, Sedra12, Smurfer, Teuthis, Thunder, WuTangH and |MTC| clan peeps for their feedback!
Download or test the map here
Source: Mateos via Shoutbox | Splashdamage
---
Newsposter: StoerFaktoR
last edited 25.10.2014 - 08:14
(0)
[ 1 | 2 | 3 | 4 | 5 | 6 | 7 | 8 | 9 ] »