Login
Site
Scripts
Search on page
Last forum posts
Filebase
Other
Wolfmap R.I.P.
Advertising
= Return to Castle Wolfenstein =
= Venom Mod Version 3.0 =
This is the latest release of the superb and very popular RtCW Venom Mod, created by HellBaron89.
This new version includes:
Widescreen patch 1.42c by Knightmare.
QeffectsGL 1.2 (

required directx 9.0 videocard

).
HD skins, reflective leather uniforms and traslucent armors, HD helmets, some improved vehicles.
HD textures for all weapons by OSJC, TehSnake, AidenDemon, modified for shader support.
Enhanced shader effects for all weapons and environment (metal surfaces, armor, floors, etc).
New mg42 model (ported from Wolfenstein: ET).
Radical revision of AI for all levels.
Implemented detail textures on materials (required r_detailtextures 1).
Corrected some default shaders on characters, improved environment.
New HD effects, blood and muzzleflashes.
HD crosshairs and autoexec.cfg file for max graphic quality with better colors.
Upscaled original textures with shader effects and HD textures from Eugeny pack 0.4 and HD RTCW 0.2 by AidenDemon modified, now 65 % game textures replaced.
All effects made for original game engine Id Tech 3.
Full compatibility with other mods and iortcw.
Screenshots:
Download the new version HERE
Source - ModDB - Jouhan
---
Newsposter: Motorhead
last edited 18.05.2015 - 15:44
(0)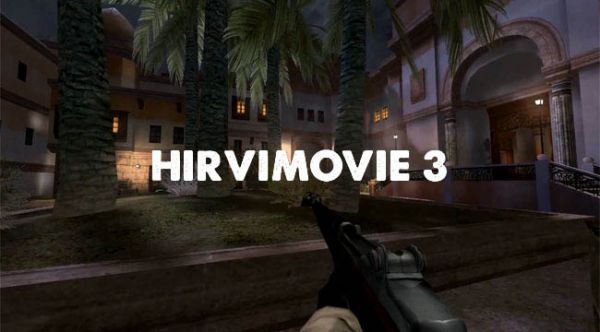 ET Fragmovie by HIRVI

Finally managed to put this together. Frags from 2012 to early 2013. This will most likely be my last ET movie.

Shoutouts:
#jari.et
Legal/Bloodspawn guys
turbot
#et-finland
#et-gather.fi
and all the guys/girls that I've had the pleasure to play with! :)

Special shoutouts: toMi, t0psu and LORDI
Download the movie here

Sources: wolfenstein4ever | crossfire.nu
---
| | |
| --- | --- |
| Newsposter: StoerFaktoR | (0) |
= Castle Gothicstein =
= A Return to Castle Wolfenstein Modification =
Castle Gothicstein [REMASTERED] is the updated version of vanilla Castle Gothicstein. This is the hardcore trip into the dark sense of alternative World War 2. Prepare for the biggest challenge you've had since your first play of Return to Castle Wolfenstein.
Castle Gothicstein is no mere retexturing of Return to Castle Wolfenstein. A lot of work has also been done with Axis A.I. and now the game is real a challenge for every RtCW player, veterans included. Use your knowlege of levels to reach the exit, think before you take any step. No matter which difficulty you choose, your skill will be tested.
= Key developers =
Yo$hik - levels, lighting, scripting, design, shaders, A.I., idea
AidenDemon - level design, A.I., music directon, textures, idea
HellBaron89 - weapon shaders
Special features:
New textures and shaders
New models and skins
New sounds and music
New story
Advanced A.I.
= Screenshots =
The Castle Gothicstein Devteam would like to thank:
Eugeny
Erwin0859
Jakob
Vicpas
RonBoy
Semwolf
Titeuf-85
Giancarlo Schiano
OSJC
Alexandre
Download Castle Gothicstein HERE
Castle Gothicstein on ModDB HERE
---
Newsposter: Motorhead
last edited 06.05.2015 - 12:01
(0)
[ 1 | 2 | 3 | 4 | 5 | 6 | 7 | 8 | 9 ] »