Login
Site
Scripts
Search on page
Last forum posts
Filebase
Other
Wolfmap R.I.P.
Advertising
The 21st of June. Summer solstice in the northern hemisphere, winter solstice in the southern hemisphere. Yes, the sun will rise very early in the north.
Who the hell cares? We'll all sleep till dawn anyway.
Sharpen your Thompsons, reload your knives, talk a walk on the moon and fix your headsets. It's Gameday time!
 
Event: =F|A= Solstice Spree
Wars: panzerwar, sniperwar, crazy gravity and of course normal fights.
Date and time: noon, Saturday 20th of June until 7.00 A.M., Sunday 21st of June (GMT)
Server Name: F|A #2 XPSAVE FOREVER
Server IP: jay2.clan-fa.com
Teamspeak IP: ts.clan-fa.com:4666
 
Source : [GDR] DJ via Splatterladder | fearless-assassins
---
Newsposter: StoerFaktoR
last edited 15.06.2015 - 13:24
(0)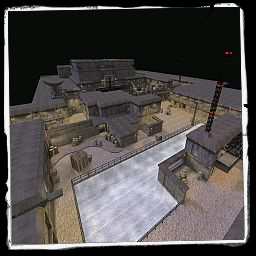 #kAmi.ET released his custom map Eichsfeld
Descriptions:
Default timelimit: 12 minutes
Axis spawn (defense): 30 seconds
Allied spawn (offense): 20 seconds


Description Allied:

Destroy the Eichsfeld Controls in the Platform garrison. Beware of attacks through the Courtyard Wall or the Main blast Door.

Description Axis:

Protect the Eichsfeld Controls in the Platform garrison. Infiltrate the position: Either from the Main blast Door or through the Courtyard Wall and attack them.

Description neutral:

The Allies must take the Entrance Area and then attack the Controls in the Control Room. The Axis must hold the Entrance Area as long as possible then mount a last ditch effort to defend the Eichsfeld Controls.
Download or test the map here
Source: #kAmi.ET via Splatterladder | danger-gaming.de
---
| | |
| --- | --- |
| Newsposter: StoerFaktoR | (0) |
ET Trickjump Movie - One Thousand and One Loads

One Thousand and One Loads (Original TJ) by Sungi.
A community effort of original trickjumps from frag maps. The name is a pun on the amount of attempts some of these jumps took. Even though they may look easy on video, some of these tricks require insane precision to perform. All jumps done with normal Pmove_Msec 8 physics. No cheats were used while performing the jumps.

Editing by Finlandsungi, Special thanks to 999|BlaZe| and UseMe&Aciz. This movie would not have been finished if not for them.

Starring (ordered by # of jumps):
Finland sungi, Finland Aciz, Finland Wrath, Finland TheLDer, Finland BlaZe, Finland hazz, United Kingdom Madman, Finland skepty, France Omega, Finland ,=- , Germany FLoPJEHZ, Australia cUfffs, Finland huPo, Belgium morda, Netherlands Spectator, Austria ShuTTeR, Estonia Tr!cK, Finland Tuomas, Canada sageone.

Includes jumps from the following maps:
Adlernest, Battery, Beach, Braundorf, Caen, Coast, Erdenberg, Fueldump, Goldrush, Industry, Italy, Karsiah, Marrakech Streets, Missile, Navarone, Oasis, Radar, Railgun, Snatch, Special Delivery, Supply, Tram, Transmitter, Warbell, Venice
Download or watch the movie here
Sources : Wolfenstein4Ever | Crossfire
---
Newsposter: StoerFaktoR
last edited 12.06.2015 - 09:43
(0)
[ 1 | 2 | 3 | 4 | 5 | 6 | 7 | 8 | 9 ] »