Login
Site
Scripts
Search on page
Last forum posts
Filebase
Other
Wolfmap R.I.P.
Advertising
= ET Dark PHX Beta 3 =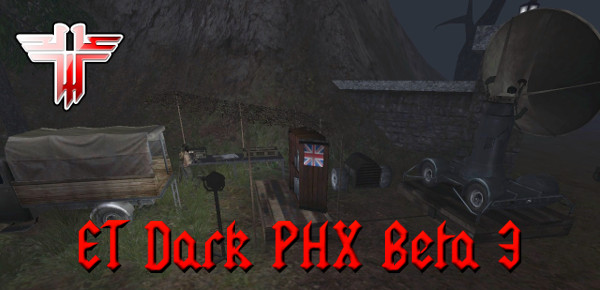 This is the latest update from Pheonix and R3b3L of their excellent map, ET Dark PHX.
=Storyline=
The Allied troops must steal a Jadgpanther tank and fight their way through the long dark road that leads to Wolfenstein. The Allies will use their stolen tank to blast open an access route that will take them to the tomb of the war god, Heinrich, who the Axis forces are determined to resurrect in order to change the course of the war.
Once the access route to Heinrich's tomb is opened, the Allies must plant and detonate dynamite inside the underground tomb in order to rid the world of the threat of Heinrich once and for all. The Axis forces will do all in their power to prevent this from happening.
A new method of destroying the Axis bridge by calling in an Allied air raid has been added to the map and a new entry point that can be dynamited by the Allied engineers in order to create another access that will lead to the tomb of the war god Heinrich has also been created.
=Screenshots=
=Please Note=
Server Admins, please take note, this new map version required an "arena fix" to be created for it. This fix is included in the map download, please place this fix in your relevant server mod folder.
Download or test the new map HERE
Source - Splashdamage - R3b3L
---
| | |
| --- | --- |
| Newsposter: Motorhead | (0) |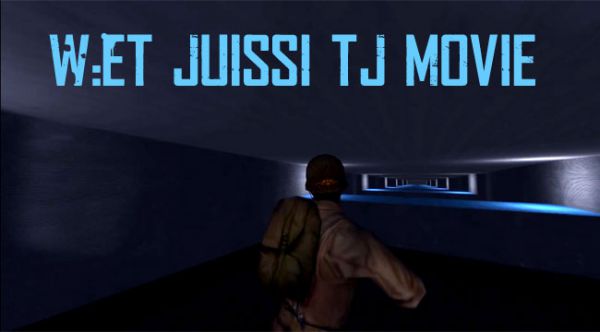 Juissi presents his new Enemy Territory Trickjump Movie
with nice jumps on many TJ maps.
Maps:
Airwaves_b1, Bounce_b1
Eatme, Insane 1_8
Mrmen_gamma_final
OldTjJumps_Final
Still_b1
Editor: Diviless
Jumper: Juissi
Movie Download : here
Source: Wolfenstein4Ever
---
| | |
| --- | --- |
| Newsposter: StoerFaktoR | (0) |
= Biohazard Beta 1 =

This is a new fun map created by Devils Right Hand.
=Storyline=
It's July 24th 1998 in Raccoon City. A series of bizarre murders have occurred on the outskirts of Raccoon City, each victim has been attacked by a group who leave signs of cannibalism on the victims' remains. The Raccoon Police Department, Special Tactics And Rescue Service, are assigned to investigate the murders.
The Special Tactics And Rescue Service is divided into two teams, Alpha and Bravo. Bravo Team is sent first, but after contact with them is lost, Alpha Team is sent to investigate both the grisly murders and to find the reason behind the disappearance of Bravo Squad.
=Screenshots=
Download the new map HERE
Source - SplashDamage - TwT Thunder
TheWolfTeam website HERE
---
| | |
| --- | --- |
| Newsposter: Motorhead | (1) |