Login
Site
Scripts
Search on page
Last forum posts
Filebase
Other
Wolfmap R.I.P.
Advertising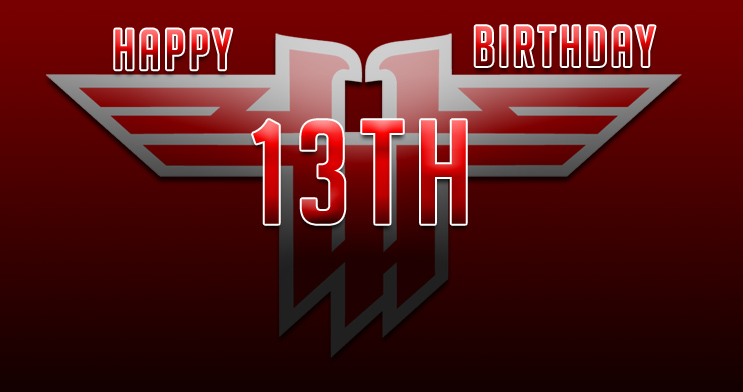 The Wolffiles team also wish happy birthday to Return to Castle Wolfenstein.
---
Newsposter: StoerFaktoR
last edited 20.11.2014 - 08:04
(0)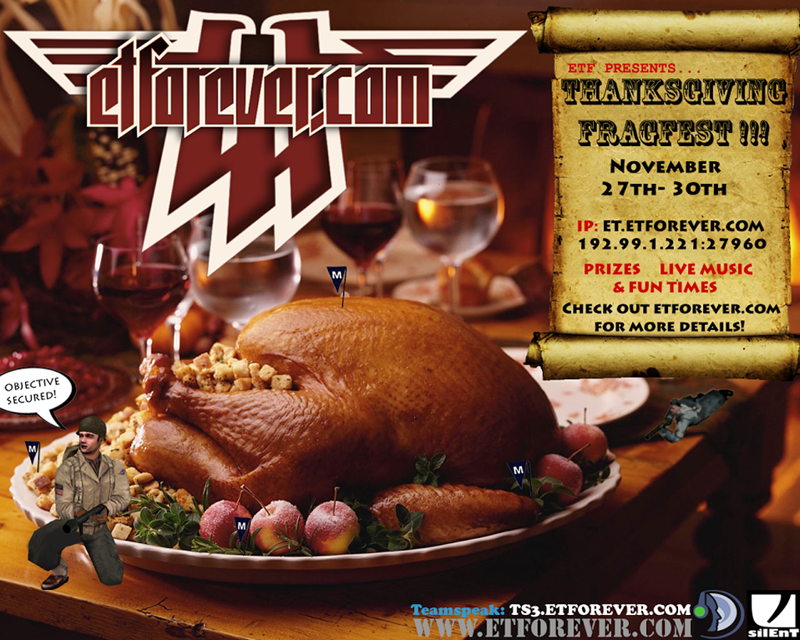 THANKSGIVING FRAGFEST!!!
ETF is hosting a party @ the ETF server Thanksgiving Weekend (November 27 - 30th)
We hope to see you there!!!
Server: /connect et.etforever.com or /connect 192.99.1.221:27960
Join in on TEAMSPEAK : TS3.ETFOREVER.COM
Silent mod
64 Slot server | Location: North America
Prizes for top players!
Live music from local rock legend, Vampy!
Open Bar & Good Times!
What better way to recover from overeating, than to burn some calories playing ET!
---
| | |
| --- | --- |
| Newsposter: StoerFaktoR | (0) |
*WF*Clan
NQ RevMod
The *WF*Clan invites all players to their NQ 123 Mod, (NQ Revmod), test event. The action started this weekend and will carry on to include next weekend too.
So grab your MP40/Thompson and join in the frag fun as the *WF*Clan test out the excellent new features of the NQ 123 Mod.
NQ Revmod info HERE
*WF*Clan website HERE
Source - Wolffiles.de -McBeth
---
| | |
| --- | --- |
| Newsposter: Motorhead | (2) |
[ 1 | 2 | 3 | 4 | 5 | 6 | 7 | 8 | 9 ] »