Login
Site
Scripts
Search on page
Last forum posts
Filebase
Other
Wolfmap R.I.P.
Advertising
= ET:Legacy - News Update =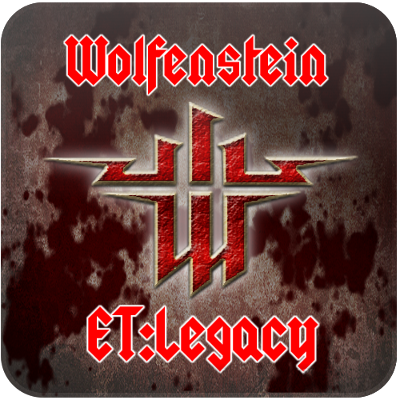 Over the summer development has been going slower than usual, but we don't want to leave you completely hanging. While we are still wrapping our heads around a few issues blocking the next release, a sneak peek into the map-porting section might help lighten the mood.
These are "work in progress" screenshots, which means the areas shown are still subject to change.
# ET:L Bergen Screenshots
Download Wolfenstein Enemy Territory Legacy HERE
Source - Splashdamage - Kemon
---
| | |
| --- | --- |
| Newsposter: Motorhead | (0) |
= Return to Castle Wolfenstein Single-player v1.42d Unofficial Patch =
= Created by Knightmare =
This is a simple patch that fixes the startup crash caused by newer video drivers, (erroneously attributed to Windows 7).
It adds fully native widescreen support. Support for "nVidia Surround" and "ATI Eyefinity", via in-menu custom video modes and a few other fixes and tweaks. It also fixes the crash at the map level transition from RtCW SP map "Dam" to RtCW SP map "Paderborn", (aka village2).
It is based on the v1.41 source released by John Carmack in September 2010. However, as this release is not made or supported by Gray Matter, id Software, Activision or Bethesda, please don't ask them for support with this.
# Installation Instructions
You should back up the "WolfSP.exe", "cgamex86.dll", "qagamex86.dll" and "uix86.dll" files in your Return to Castle Wolfenstein folder before installing this.
This can be done simply by making a subfolder called "backup" or "old" and moving the above files there. Once you have done this, just extract the download into your Return to Castle Wolfenstein folder.
# Please Note
This patch includes modified menu files in the "sp_pak4.pk3" file. These files were edited to add the new "scralign" attribute to various objects, to change how they scale in widescreen video modes. "System.menu" and "ingame_system.menu" were also edited to add the new video modes, anisotropic filtering support and hardware gamma support.
Mods or map packs which change the menu files will need to be edited to replicate these changes, or they won't work correctly with this patch.
Download Knightmare's new RtCW SP patch HERE
Source - Ronboy Productions - Ronboy
---
Newsposter: Motorhead
zuletzt geändert am 22.07.2016 - 15:37 Uhr
(0)
= Return to Castle Wolfenstein - Singleplayer Mission =
= Beach Defend =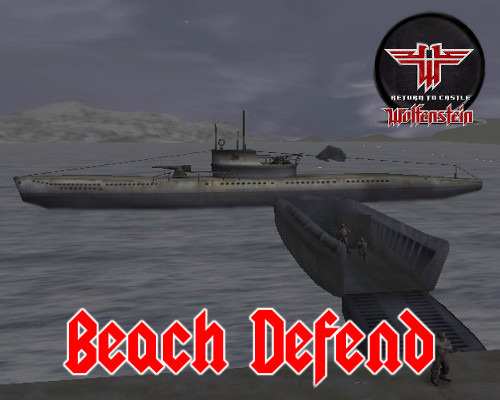 A new Return to Castle Wolfenstein singleplayer mission, created by Ronboy and Vicpas. This level was initially created for the addon, "Operation Deathshead", but it was not included in that project and was instead completed as a singleplayer level.
Storyline:
You and your Axis Storm Troopers, who are defending the beaches, ports and harbours of Europe, find yourselves under attack from a heavily-armed Allied attack force, who are trying to establish a beach-head in your area. You must repel these Allied invaders, eliminate their entire force and also destroy their submarine, which is located just offshore from your base.
Screenshots:
Installation information and how to play:

1] Unzip to your C:Program FilesReturn to Castle Wolfenstein folder.
2] Play using the shortcut called "beach2" and when the main menu appears, click on the play button and choose your favorite skill.
Please Note:
If you have RtCW installed in another directory, you must edit the shortcut.
Download the new RtCW SP Mission HERE
Source - Splashdamage - Vicpas
Ronboy's Wolfenstein Website HERE
---
Newsposter: Motorhead
zuletzt geändert am 08.07.2016 - 01:30 Uhr
(0)