Login
Site
Scripts
Search on page
Last forum posts
Filebase
Other
Wolfmap R.I.P.
Advertising
= UJE The Lab Beta 5 =
= Storyline =
Allied Intelligence has found a secret Axis rocket base in the French Alps. The Allies, therefore, have to send in a squad in order to destroy the rocket stationed there before the Axis can launch it.
Once that part of their mission is complete, they then have to gain access deeper inside the secret base, search out the necessary trainparts, so that they can repair the train and make their escape to safety.
= Screenshots =
Download the new map HERE
UJE Clan website HERE
Source - UJE Clan Facebook page
---
| | |
| --- | --- |
| Newsposter: Motorhead | (0) |
Event: =F|A= Spring Frag Feast
Wars: panzerwar, sniperwar, riflewar, gravity adjustment and of course normal fights.

Date and time: noon, Saturday 18th of April until 7.00 A.M., Sunday 19th of April (GMT)
Server Name: F|A NODOWNLOAD XPSAFE FOREVER | FUN #1
Server IP: fun1.clan-fa.com

Teamspeak
Server Name: =F|A= Clan TeamSpeak
Server IP: ts.clan-fa.com:4666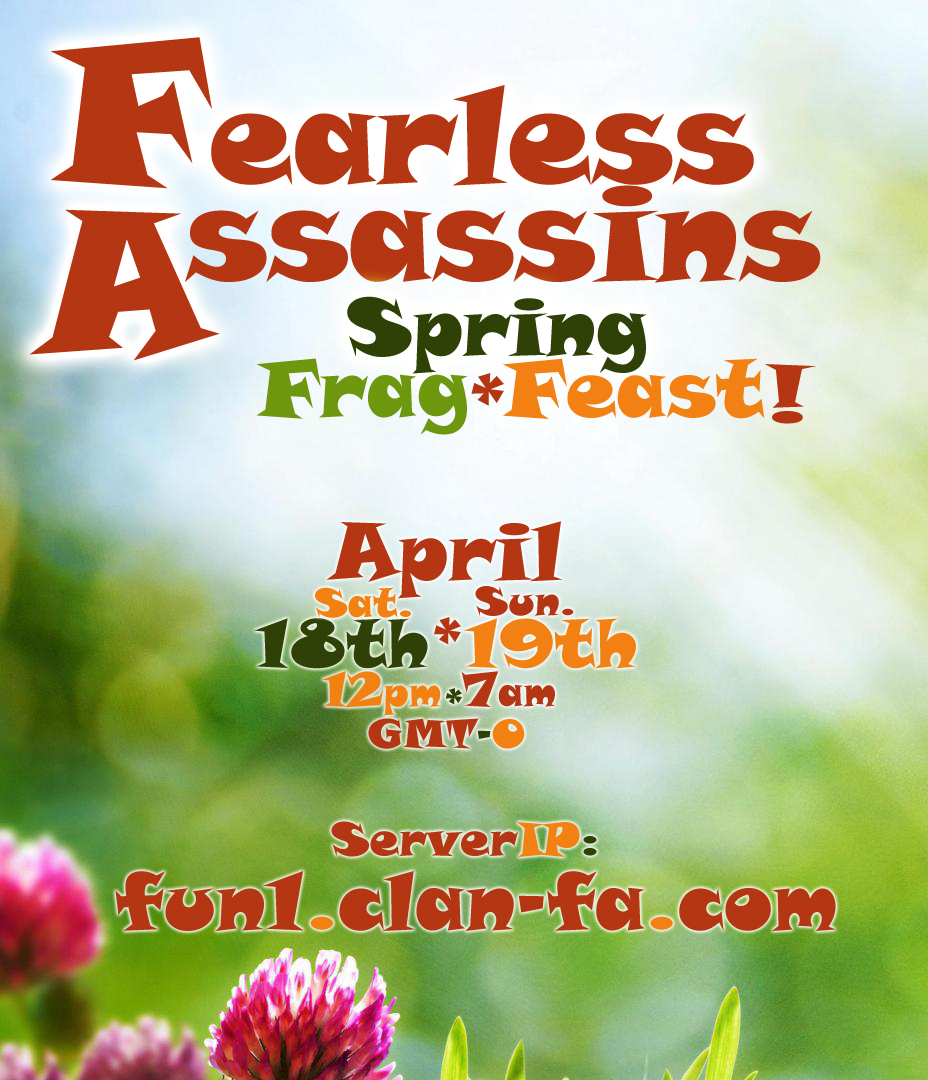 Sources: [GDR] DJ via Splatterladder | fearless-assassins
---
Newsposter: StoerFaktoR
last edited 19.04.2015 - 10:49
(0)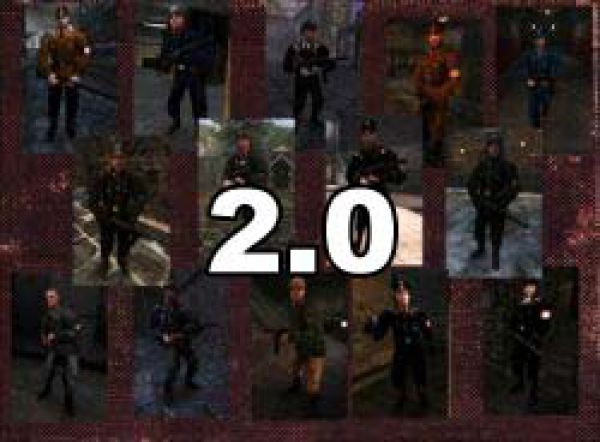 Axis Skin mod - Redux Return to Return to Castle Wolfenstein (2.0) by SidneyReilly1925

With "Wolfenstein: The Old Blood" to be unleashed in May, it's time to return to Castle Wolfenstein once again with the "Redux Return To Return To Castle Wolfenstein."

"Redux Return To Return To Castle Wolfenstein" is a new version of "Return To Return To Castle Wolfenstein" which now includes younger versions of B.J. Blazkowicz and General "Deathshead" Strasse from "Wolfenstein: The New Order" as well as improvements (and some complete changes) to my NPC renderings in the original mod.

These uniforms are as historically accurate as possible according to Osprey Publishing's military history books and feature accurate designs based on uniforms of the Heer, Kriegsmarines, Luftwaffe, Afika Corps, and the SS.
Download the mod here
Source: wolfenstein4ever
---
| | |
| --- | --- |
| Newsposter: StoerFaktoR | (0) |
[ 1 | 2 | 3 | 4 | 5 | 6 | 7 | 8 | 9 ] »