Login
Site
Scripts
Search on page
Last forum posts
Filebase
Other
Wolfmap R.I.P.
Advertising
Now... it is time for a new funny day on AoS, we will try to make some fun at Saturday 30th April.
It starts around 19.00 CET, maybe we are earlier on our server so just try log on.
Also we updated our facebook site , you can also have a look at: www.facebook.com/groups/armyofsociety/

As always we will be on our teamspeak...
Feel free and connect to : ts.aos-et.com or 108.61.166.18:9253

Amadeus Chief of Staff
Source: AoS-Clan
---
| | |
| --- | --- |
| Newsposter: StoerFaktoR | (0) |
= Raid Final =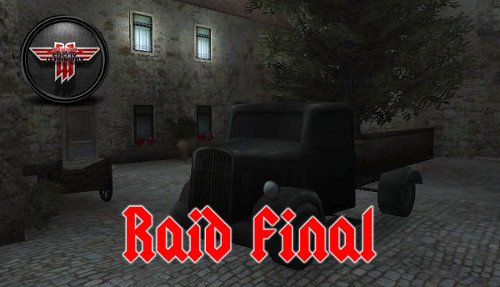 This is the final version of Magic's Allied-attack map, "Raid".
= Storyline =
The Axis forces have hidden a stash of gold in a nearby library, located in a beautiful Italian village. The Allies must steal a truck and fight their way through the village to the library. Once there, they must raid the library vault, steal the gold crate, put it on the truck and make their escape.
= Screenshots =
Download the new version HERE
Source - Splashdamage - Magic
---
| | |
| --- | --- |
| Newsposter: Motorhead | (0) |
= Thud in the Sand =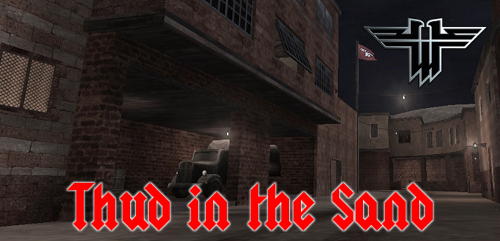 This is a new Allied-attack map created by WuTangH. The map environment is situated in a small Egyptian-styled town and ends up in underground Axis bunkers.
Allied Objectives:
Primary: Steal the Dynamite and deliver it to the truck.
Primary: Escort the truck and destroy the city gate.
Primary: Destroy the tunnels gate to gain access into underground bunkers.
Primary: Use the button in the control cabin to move the rockets out of safe.
Primary: Steal the Captains key from his table and deliver it to the safe to open it.
Primary: Steal the case, moneypack 1 and moneypack 2 and deliver them to the green truck in the rich part of city.
Secondary: Destroy the hovel wall to gain one more access point that leads to the dynamite.
Screenshots:
Download the new map HERE
Source - SplashDamage - WuTangH
---
| | |
| --- | --- |
| Newsposter: Motorhead | (2) |