Login
Site
Scripts
Search on page
Last forum posts
Filebase
Other
Wolfmap R.I.P.
Advertising
= Return to Castle Wolfenstein - Singleplayer Mission =
= Beach Defend =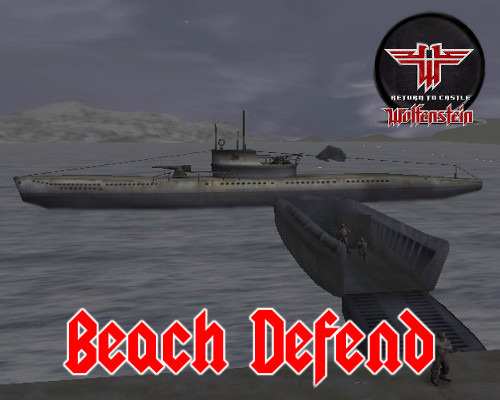 A new Return to Castle Wolfenstein singleplayer mission, created by Ronboy and Vicpas. This level was initially created for the addon, "Operation Deathshead", but it was not included in that project and was instead completed as a singleplayer level.
Storyline:
You and your Axis Storm Troopers, who are defending the beaches, ports and harbours of Europe, find yourselves under attack from a heavily-armed Allied attack force, who are trying to establish a beach-head in your area. You must repel these Allied invaders, eliminate their entire force and also destroy their submarine, which is located just offshore from your base.
Screenshots:
Installation information and how to play:

1] Unzip to your C:Program FilesReturn to Castle Wolfenstein folder.
2] Play using the shortcut called "beach2" and when the main menu appears, click on the play button and choose your favorite skill.
Please Note:
If you have RtCW installed in another directory, you must edit the shortcut.
Download the new RtCW SP Mission HERE
Source - Splashdamage - Vicpas
Ronboy's Wolfenstein Website HERE
---
Newsposter: Motorhead
zuletzt geändert am 08.07.2016 - 01:30 Uhr
(0)
= Urban Territory 44 Beta 1 =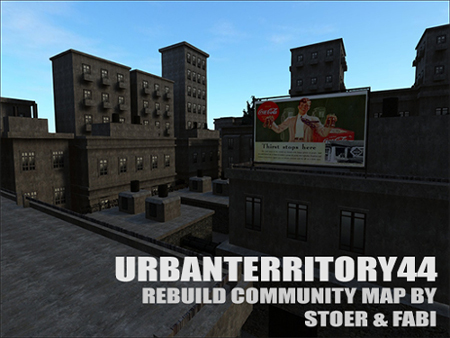 This is a new Axis-attack map, created by Fabi and Stoerfaktor.
Briefing:
The Axis team have to destroy the safe, steal the Allied Combat Maps and bring them to the nearby truck in order to make their escape.
Screenshots:
Download or test the new map HERE
Please report any map bugs HERE
Source - Splatterladder - Stoer
---
| | |
| --- | --- |
| Newsposter: Motorhead | (0) |
= ET Dark PHX Beta 3 =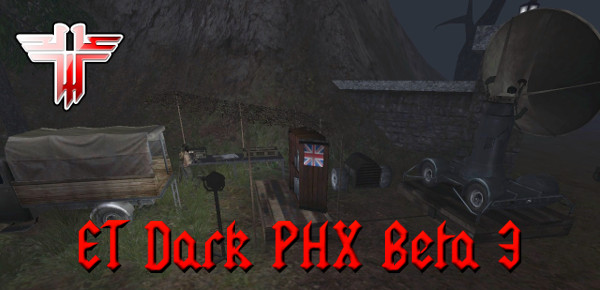 This is the latest update from Pheonix and R3b3L of their excellent map, ET Dark PHX.
=Storyline=
The Allied troops must steal a Jadgpanther tank and fight their way through the long dark road that leads to Wolfenstein. The Allies will use their stolen tank to blast open an access route that will take them to the tomb of the war god, Heinrich, who the Axis forces are determined to resurrect in order to change the course of the war.
Once the access route to Heinrich's tomb is opened, the Allies must plant and detonate dynamite inside the underground tomb in order to rid the world of the threat of Heinrich once and for all. The Axis forces will do all in their power to prevent this from happening.
A new method of destroying the Axis bridge by calling in an Allied air raid has been added to the map and a new entry point that can be dynamited by the Allied engineers in order to create another access that will lead to the tomb of the war god Heinrich has also been created.
=Screenshots=
=Please Note=
Server Admins, please take note, this new map version required an "arena fix" to be created for it. This fix is included in the map download, please place this fix in your relevant server mod folder.
Download or test the new map HERE
Source - Splashdamage - R3b3L
---
| | |
| --- | --- |
| Newsposter: Motorhead | (0) |