Login
Site
Scripts
Search on page
Last forum posts
Filebase
Other
Wolfmap R.I.P.
Advertising
= InspirationTuts =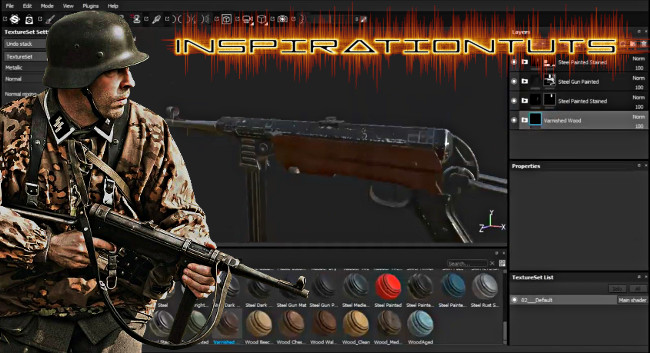 In this new tutorial Gordon from "InspirationTuts" shows us how to create props & assets, using 3Ds Max, Substance Painter/Photoshop and rendering using Marmoset Toolbag.
Gordon uses his excellent model of the iconic World War II German submachine gun, the MP40, in this video demonstration.
InspirationTuts on Youtube HERE
---
Newsposter: Motorhead
zuletzt geändert am 01.04.2019 - 14:00 Uhr
(0)
= Return to Castle Wolfenstein =
= RtCW Mapping =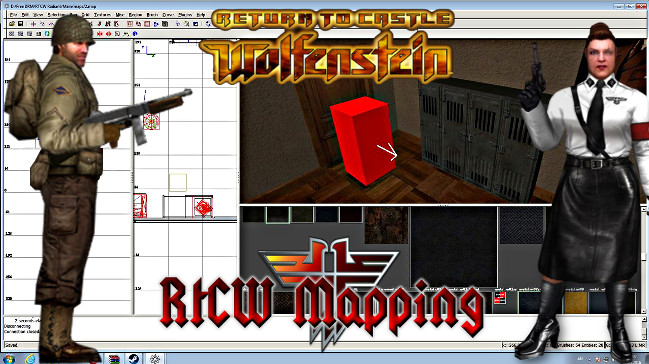 A brand new website has been created by Skuzzy, (aka Matthew Weichold), for new and experienced mappers for "Return to Castle Wolfenstein". Here's what Skuzzy had to say about his reasons for creating this excellent new information resource for our Wolfenstein Community.
"I created this website because I love the video game "Return to Castle Wolfenstein". It has a special place in my heart and one thing I love to do is create maps for others to enjoy. Another thing that I love is teaching others how to create things for this game.
I am working on my own mapping tutorials and posting them here for everyone to see. Will they be perfect? Probably not. But will they provide others with the means to create for themselves? Absolutely.
I hope you all enjoy. Please do not hesitate to reach out to me with any questions, comments or concerns regarding the website or tutorials.
Happy mapping!" - Skuzzy
RtCW Mapping Website HERE
RtCW Discord Channels:
RtCW Game channel - HERE
RtCW Mapping channel - HERE
Source - Splatterladder - Ronboy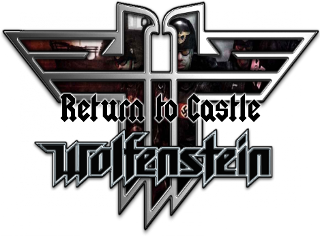 ---
| | |
| --- | --- |
| Newsposter: Motorhead | (0) |
= Return to Castle Wolfenstein =
= RtCW Venom Mod - version 6.3 =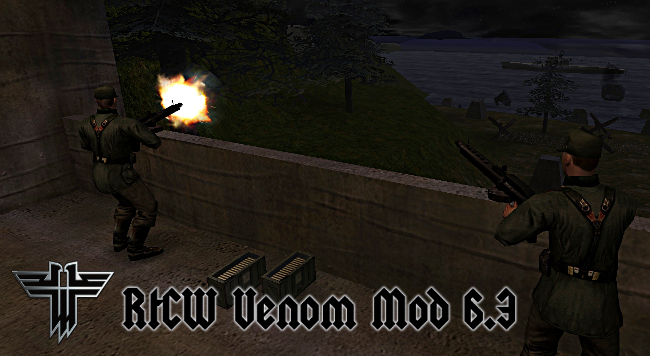 This is Hellbaron's latest update for "RtCW Venom Mod" which has many new and improved features. As always, two versions of the mod have been released so that Nvidia graphics card users can also enjoy all the benefits of this excellent "Return to Castle Wolfenstein" modification.
What's new in this 6th series? :
- Fixed the weapons shaders for WolfMP.
- Better textures for the mauser rifle and flamethrower.
- Fixed A.I. of the map level, "Dig".
- Fixed the colors for flame textures.
- New shader for characters on fire.
- Merged and fixed a new HD texture pack, (SP/MP) .
- Fixed and balanced A.I. for all levels
- Revised all character textures
Screenshots:
Download RtCW Venom Mod 6.3 HERE
Download RtCW Venom Mod Nvidia 6.3 HERE
Hellbaron on ModDB HERE
Source - Splatterladder - Ronboy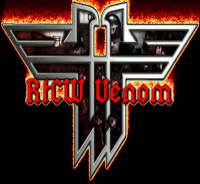 ---
| | |
| --- | --- |
| Newsposter: Motorhead | (0) |