Login
Site
Scripts
Search on page
Last forum posts
Filebase
Other
Wolfmap R.I.P.
Advertising
= Wolfenstein: Enemy Territory =
= etl:Frostbite version 7 =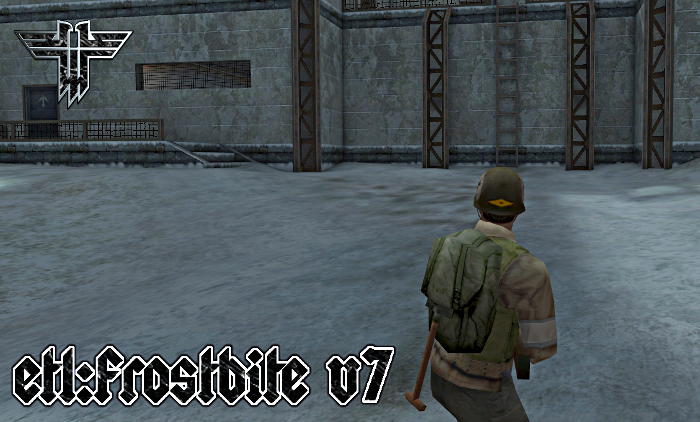 This map is an overhaul of the original Frostbite map, created by Moonkey. As part of the ET: Legacy asset creation effort certain maps are being overhauled. Those maps have been selected for their stable gameplay even in a competitive environment.
-----Changelog-----
to last version:
• Added missing crates
• Simplified clip placement for better navigation
• Overhauled general lighting
• Improved colour coding of different areas inside the facility

to original:
• The player is now able to stop and revert Storage Wall movement by activating the button again.
• Alarm now also sounds when the Service Door has been dynamited before the Storage Wall and Main Door.
• Structural mesh and VIS blocking has been improved
• Visual changes have been made
Screenshots:
Download the new version HERE
Source - Enemy Territory Stuff - Kate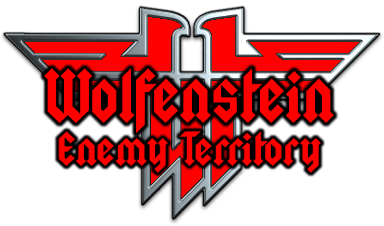 ---
| | |
| --- | --- |
| Newsposter: Motorhead | (0) |
= Return to Castle Wolfenstein Multiplayer =
= RtCW 4Kings QuakeCon 2003 Documentary =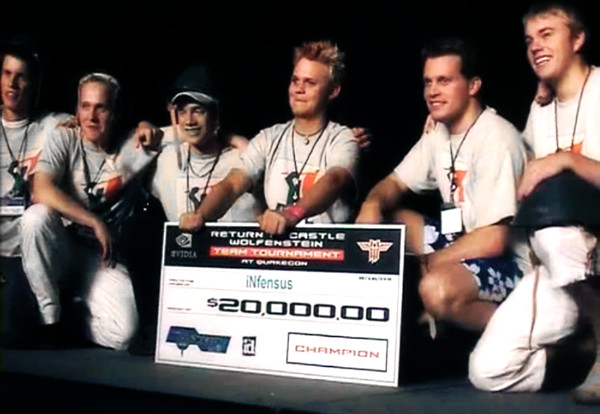 The classic 'RtCW' film features the 'Four Kings' Return to Castle Wolfenstein squad as they compete at Quakecon 2003 for the prize of $20.000.
Many thanks to Homie from 'Crossfire' for posting the video.
The official Crossfire website HERE
Homie on Youtube HERE
---
| | |
| --- | --- |
| Newsposter: Motorhead | (0) |
= Return to Castle Wolfenstein Multiplayer =
= Winter Storm League 6v6 - Groupstage Week 2 =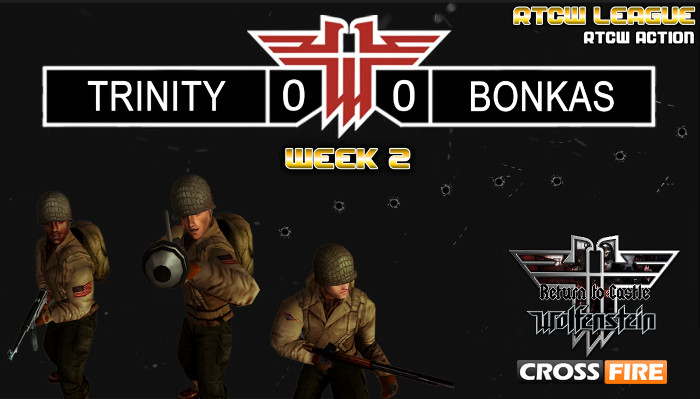 It's week two of the 'RtCW Winter Storm 2020' tournament, ladies and gents, with 'Trinity v Bonkas' and 'KIH v N/A'. Once again we have the one and only MerlinatoR with the official shoutcast and Homie from 'Crossfire' providing the video highlights.
Who will grab the vital league points? Tune in to the 'RtCW' action and find out!
Official Crossfire website HERE
MerlinatoR's official Twitch channel HERE
Homie on Youtube HERE
---
Newsposter: Motorhead
zuletzt geändert am 16.04.2020 - 14:52 Uhr
(0)