Login
Site
Scripts
Search on page
Last forum posts
Filebase
Other
Wolfmap R.I.P.
Advertising
= Wolfenstein: Enemy Territory =
= ET: Legacy - version 2.76 =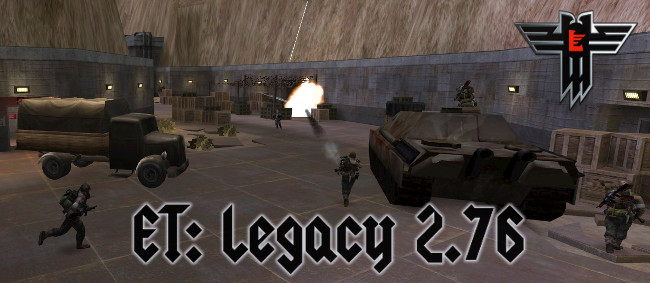 Dear Wolf: ET Community, we hope all of you have thoroughly enjoyed your Christmas break and have endured a pleasant start into 2019. I'm sure most of you have gained a few pounds from all the delicious Christmas food and are trying to cut it down but before you get up and start jogging around we ask that you hold onto your seats a little longer as we've got one more present for you! It's been a while since our last release, but today's the day! - ET: Legacy team
What's new? :
* VM_Create on UI error is resolved so no more manual work-arounds are necessary.
* Bayesian skill rating is implemented allowing for global comparison of skill among players.
* WolfAdmin is now the default game manager, providing many useful admin commands.
* Our own master server is up and running, so even if id master goes down you're good to go.
* Renderer2 + assets will be available in a bit, bringing you the best graphics for ET yet (experimental).
Full changelog HERE
Screenshots:
Download ET: Legacy 32-bit for windows HERE
Download ET: Legacy Mac OS X 64-bit HERE
Download ET: Legacy Linux 32-bit and 64-bit HERE
ET: Legacy website HERE
Source - Splatterladder - KeMoN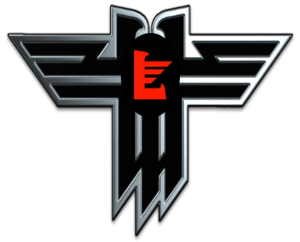 ---
| | |
| --- | --- |
| Newsposter: Motorhead | (0) |
= Wolfenstein: Enemy Territory =
= Fan Survey =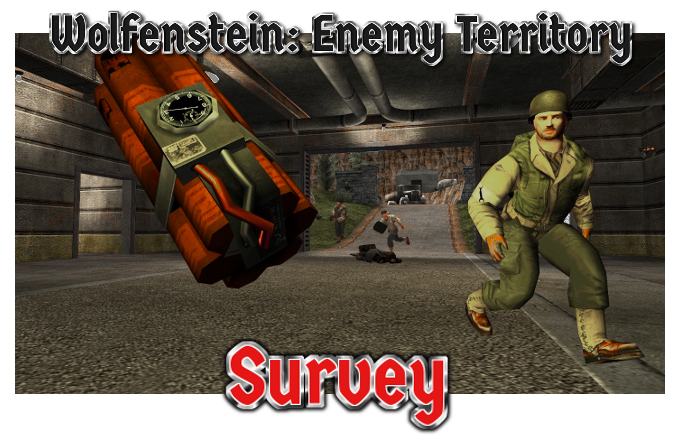 Splatterladder member, Scoofii, is very interested in organising "Wolfenstein: Enemy Territory" events for our community. In order to gauge "Wolf: ET" fans' opinions and ideas, he's created a very interesting survey for us all to take part in.

Do you want to have your say on the future of creating "Wolfenstein: Enemy Territory" events for our community to take part in? Then, please, click the link and answer a few questions on how you feel about various things related to our beloved World War 2 FPS.

Scoofii's Wolf: ET survey HERE

Source - Splatterladder - Scoofii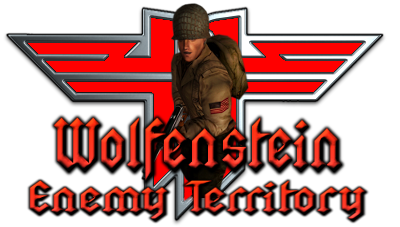 ---
Newsposter: Motorhead
zuletzt geändert am 11.01.2019 - 22:47 Uhr
(0)
= Wolfenstein: Enemy Territory =
= WolfAdmin 1.2.0 =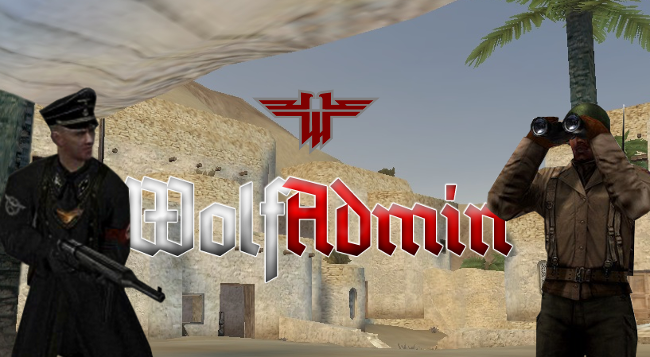 Welcome to WolfAdmin, a game manager for Wolfenstein: Enemy Territory servers created by Timo 'Timothy' Smit. Written as a Lua module, it provides you with extra tools to administrate your server. Since the module is run on the server, players do not have to install anything.
This version can be marked as the largest update to WolfAdmin so far. From now on, you can completely replace the shrubbot administration system with WolfAdmin using standalone mode. Say goodbye to limited amount of levels, admins, mutes and bans, and give a warm welcome to SQL-based databases to store your players and their permissions.

Most of the features that mods like NoQuarter and ETPub provide should have been ported to WolfAdmin. This includes the commands, but also chat logging and private messaging.

Furthermore, the directory structure has been reworked to ease updates and to make sure that all operating systems can run WolfAdmin. In addition to this, the well-known .cfg files have been replaced by .toml files to ease configuration.

WolfAdmin is now shipped by default with ET: Legacy. This means that anyone who uses the Legacy mod (and any future mods derived from it) will automatically benefit from WolfAdmin.
Changelog:
- standalone mode
- experimental install script
- automatic path detection
- many bug fixes
- much more...
Download the new version of WolfAdmin HERE
WolfAdmin website HERE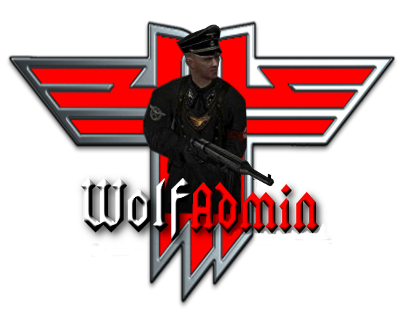 ---
| | |
| --- | --- |
| Newsposter: Motorhead | (0) |