Login
Site
Scripts
Search on page
Last forum posts
Filebase
Other
Wolfmap R.I.P.
Advertising
= Wolfenstein: Enemy Territory =
= Biohazard Finale =
This is the latest version of the excellent "Wolfenstein: Enemy Territory" map, entitled, "Biohazard", which has been created by Devils Right Hand.
What's New?
-re texture brushes
-re change the doors height
-darker skybox
-change the elevator
-change some rooms
-new lights on some areas
-change some stairs with clip texture
-add stairs on fountain
-new railing
-new glass
Download the updated map version HERE
Wolfteam website HERE
Source - Splatterladder - Devils Right Hand
---
Newsposter: schnoog
zuletzt geändert am 09.11.2021 - 21:49 Uhr
(0)
Wolfenstein: Enemy Territory
ETL: Bergen - version 7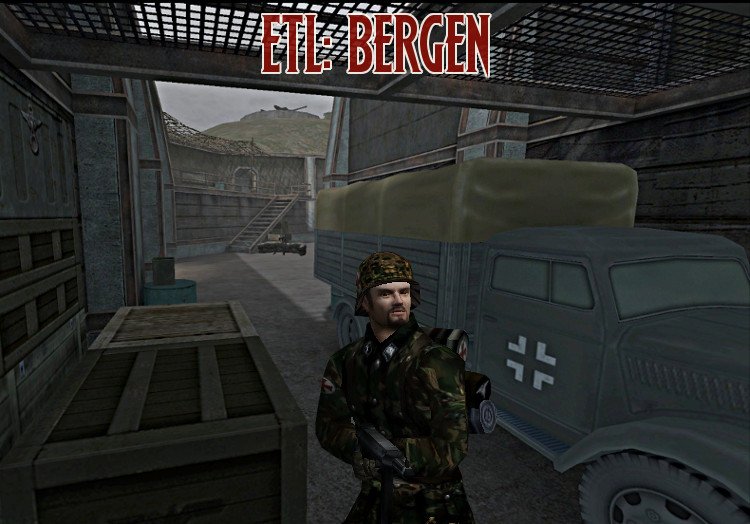 This map is an overhaul of the original Bergen map created by Detoeni and the Wolf Project. As part of the ET: Legacy asset creation effort certain maps are being overhauled. Those maps have been selected for their stable gameplay, even in a competitive environment.
Please refer to the original_bergen_readme.txt for information, credits and contacts of the original map.
Storyline:
Having disrupted recent supply shipments, the Allies launch their final attack on the now vulnerable naval base in Bergen. Their goal is clear, use an armoured vehicle to breach the gates of the base, sabotage the transmitter to disrupt submarine communication forcing them to retreat.
To prevent Allied convoys reaching shores, the Axis have to hold the naval base at all cost and keep the transmitter operational.
Changelog:
* Fixed command map icons appearing outside of compass. (Thank you spyhawk for reporting)
* Fixed sounds active at map start in second round after /map_restart.
* Added unique ids for spawn slots to prepare this feature.
* Fixed glass shader on trucks.
* Adjusted projection axis and scaling of terrain textures.

Screenshots:
Download the new map version HERE
Source - ModDB - Kemon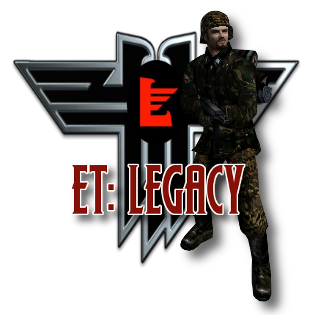 ---
Newsposter: Motorhead
zuletzt geändert am 17.07.2021 - 21:59 Uhr
(0)
Return to Castle Wolfenstein - Unreal Engine 4
Kickstarter option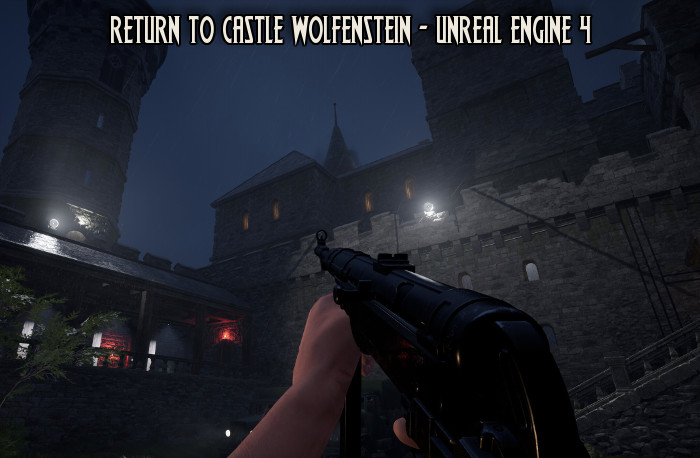 The Return to Castle Wolfenstein - Unreal Engine 4 project creator, Chris Sewell, is looking for feedback from the RtCW Community in respects to setting up a kickstarter page in order to raise the funds needed to take his excellent Unreal Engine 4 project to the next level.
Here's what Chris had to say:
All of the projects I create are released to the public to enjoy free of charge, these projects can be made so much better with the options to contract other developers to provide other features in area's that I'm not specialised in e.g. AI or VFX.
My goals are always to create great projects for people that provide entertainment, nostalgia and of course some kick ass experiences. Any donations to help fund the current Return to Castle Wolfenstein Unreal Engine 4 project are welcome and go a long way to helping myself get better assets and implement more features into the project.
If you'd be interested in supporting the kickstarter idea for the Return to Castle Wolfenstein Unreal 4 Project then please contact Chris and let him know. If he gets enough positive feedback from the community he'll set up the new kickstarter page.
Recent Project Screenshots:
Send Chris your feedback HERE
Source - Youtube - Chris Sewell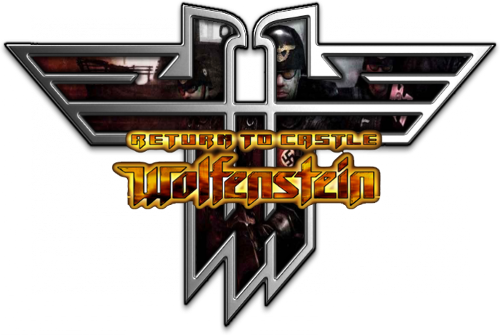 ---
| | |
| --- | --- |
| Newsposter: Motorhead | (0) |