Login
Site
Scripts
Search on page
Last forum posts
Filebase
Other
Wolfmap R.I.P.
Advertising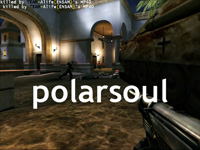 ET Movie Polarsoul made by Ruipperi - A miracle happened. Ruipperi has to excel oneself and created an awesome high-quality film with nice frags and good editing. This movie has got dazzling 9 points at Crossfire.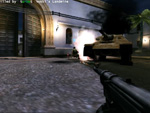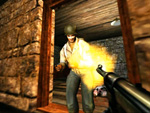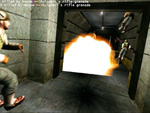 Download here

Source: RTCW4EVER
---
| | |
| --- | --- |
| Newsposter: StoerFaktoR | (0) |

Quote from Splashdamage

ClanBase has announced the latest NationsCup for Wolfenstein: Enemy Territory and is currently looking for team captains. The NationsCup is a bit like the World Cup of Wolfenstein: Enemy Territory, with each country fielding a single team consisting of its best and brightest players.

The tournament is currently accepting applications for each team's captain. If you fancy leading your country into battle and can hold your own in Wolf: ET, you can submit your application through this page. The submission window for this closes on 25 December. Next up, players get to vote on their team captains, and once that's sorted, qualifiers will begin, followed by the tournament itself on 23 January.

For a breakdown of this NationCup's schedule, as well as the guidelines for submitting your application, head on over to ClanBase.

Source: http://www.splashdamage.com/node/905
---

Serapis from |Tel|-clan released his first map, tel forest sniper, bot waypoints included.

You can test or download the map here

Thanks to raneb for the information.

It`s nice to see new mappers for our loved ET getting active.


---
Newsposter: schnoog
zuletzt geändert am 14.12.2011 - 18:21 Uhr
(0)