Login
Site
Scripts
Search on page
Last forum posts
Filebase
Other
Wolfmap R.I.P.
Advertising
CTF Orangemap by StoerFaktoR & Ex0B4t




Orangemap is inspired by the Orangebox maps from "Day of Defeat Source"
This map is a small, experimental capture the flag map with a lot of fun potential.
So at least in our opinion

Created in 2 hours on a private nightly lanparty.

Test or download the map HERE


---
| | |
| --- | --- |
| Newsposter: StoerFaktoR | (0) |



In November we will have event called -)A(- vs ROTW (Rest Of The World)

It means you, all our regular players, are fighting against us, Dark Alchemy members.

This event will be played in our A2 server
(213.239.207.85:27961) and same NQ mod we use in A1 server.


Server has 30 slots. It means 15 members and 15 regular players can join.
So be fast to get your slot there.

For more info, check the Event topic on our forum.
---
Newsposter: Rayden
zuletzt geändert am 19.11.2011 - 11:02 Uhr von schnoog
(0)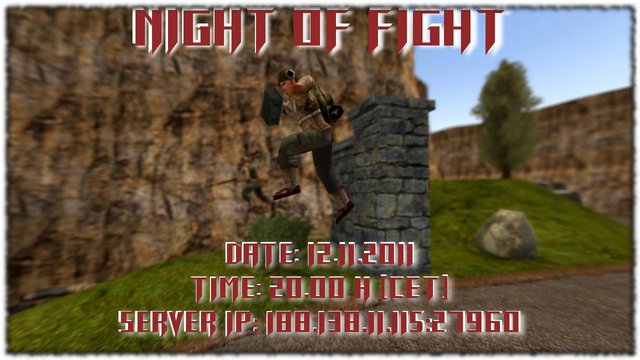 You can download the maps for instant play here

Everybody is invited to join the party.

Have fun!!!!
---