Login
Site
Scripts
Search on page
Last forum posts
Filebase
Other
Wolfmap R.I.P.
Advertising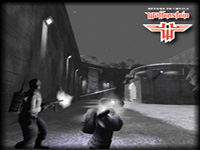 Map MP Base Rush made by Shrubnub and S4ndm4nn - A new version of mp_base that we call Base Rush.
It adds new areas to the map, and changes the objectives up a little bit. R2 is removed as an objective.
There's now a set of docs in an Axis war room that must be captured and taken back the Allied radio room. Once the docs are transmitted, the door opens at R1 and you try to blow it up just like you would in regular mp_base.

Map MP Base Rush erstellt von Shrubnub und S4ndm4nn - Eine neue Version der MP_Base, die wir Base Rush nennen.
Es sind der Map neue Bereiche hinzugefügt und die Zielaufgaben sind ein kleinens bißchen geändert. Radar 2 ist entfernt und als Ziel durch Dokumente erstezt, die in einem neuen Achsen Kriegsraum liegen.
Die Dokumente müssen entwendet und zum Radio Stützpunkt der Alliieriten gebracht werden. Sobald die Dokumente übermittelt sind, öffnet sich die Tür am Radar 1 und die Alliierten können (wie auf der normalen Base Map) das Radar mit Dynamit sprengen.








Download or test the map here

Source: Splatterladder

---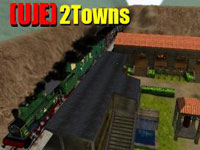 New map [UJE] 2 Towns made by UJE Niek - This map didn't became what I wanted it to be and to change it to what I want it to be would't take to much time, that's why I releashe it.
It's a small map for maybe top 6 vs 6 but you can test it. Allied objective map.

Allies have to blow up the monument in the first part of the map to gain acces to the underground trainstation. Once arrived in the trainstation they have to blow up 2 flakcanons. Axis have to prevent this all Special stuff are the trainmodels made by ischbinz

Neue Map [UJE] 2 Towns erstellt von UJE Niek - Die Map wurde leider nicht so wie ich es gerne wollte, so wurde die Map so wie sie nun ist, da dies einfach zuviel Zeit in Anspruch genommen hätte, deswegen jetzt der Release.
Es ist eine kleine Map die für ein 6vs6 geeignet sein kann aber das kann ja auch ohne weiteres getestet werden.

Zum Ablauf: Im ersten Part müssen die Allierten ein Monument zerstören um in die unterirdische Trainingsanlage zu gelangen. Sind sie dort angekommen, müssen zwei Flaks ausgeschalten werden. Specials in der Map sind die Trainmodels, von ischbinz.

Download or test the map here

Source: Splatterladder
---

Jaybird released version 2.1.10 of his famous ET modification Jaymod.
It`s a fixed version of 2.1.9

Download the mod (full-package) here
or try our Jaymod 2.1.10 Testserver on wolffiles.de:27961



Source: Relax via ICQ
Jaymod-Home: ClanFU


---
Newsposter: schnoog
zuletzt geändert am 13.04.2011 - 11:16 Uhr
(1)