Login
Site
Scripts
Search on page
Last forum posts
Filebase
Other
Wolfmap R.I.P.
Advertising
= American Civil War Mod - Final =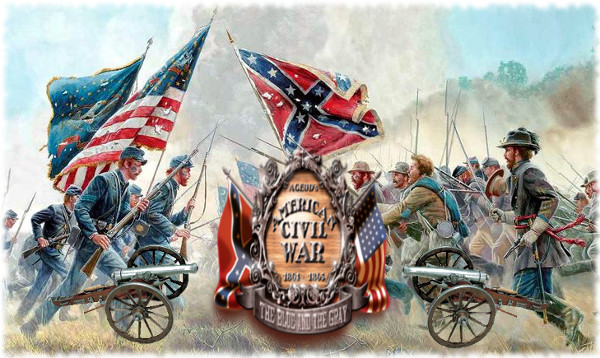 This is the final release of PAV's superb "American Civil War" modification. There have been many excellent mods created over the years by our Wolfenstein Community, especially for "Return to Castle Wolfenstein SP". However, this "Wolfenstein EnemyTerritory" mod truly is something very special indeed.
The new weapons, animations, models and environments are exceptional, as is the excellent western music incorporated into the gameplay. This isn't just a new game modification, it's a Wolfenstein work of art. To make things even more incredible, all of this is the work of just one man, not a devteam. Download it and enjoy it, folks, you won't be disappointed.
= Screenshots:
Download the new mod HERE
PAV's website HERE
Source - SplashDamage - PAV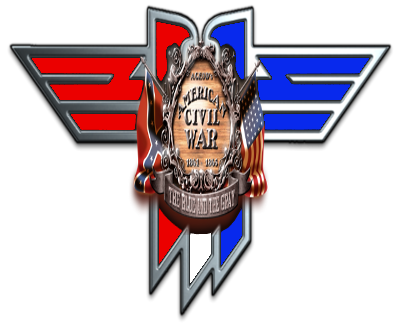 ---
| | |
| --- | --- |
| Newsposter: Motorhead | (0) |
= RealRtCW 2.1 - Vsync Hotfix =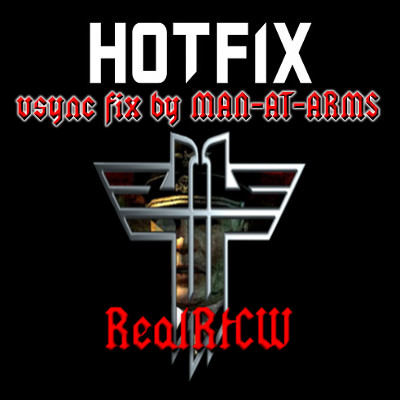 RealRtCW players who are using "vsync" can now utilise this hotfix, created by MAN-AT-ARMS.
Installation instructions:
1) Choose either the x64 or x86 executables folder (depending on which version of RealRtCW you're using. 32bit = x86, 64bit = x64)
2) Copy everything from your chosen folder and place this into your RtCW root folder, replacing the old files.
Download the vsync hotfix HERE
Source - ModDB - WolfETPlayer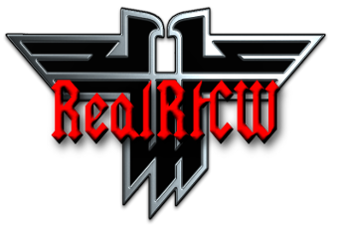 ---
Newsposter: Motorhead
zuletzt geändert am 09.05.2017 - 16:12 Uhr
(0)
= RealRtCW 2.1 =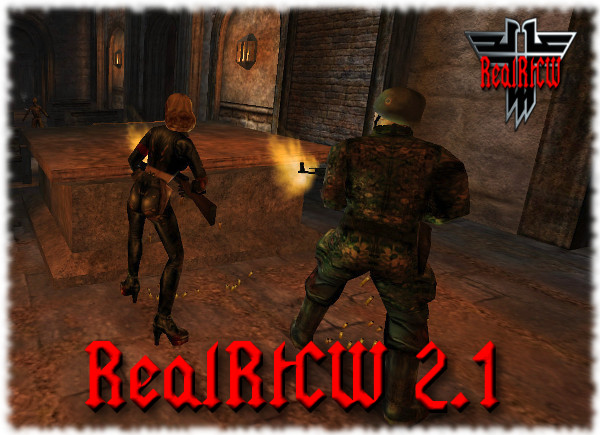 WolfETPlayer has now released the latest version of his superb rebuild of Return to Castle Wolfenstein singleplayer, RealRtCW 2.1. with 3 RtCW SP-addons on board too. This new version of the mod is now running on the remarkable ioRTCW engine with included widescreen support, sound improvements, bug/crash fixes, and much more.
The 3 Return to Castle Wolfenstein SP missions available for now are:
# RealRtCW Capuzzo
# RealRtCW Timegate
# RealRtCW Stalingrad
The main changes are:
ioRTCW engine (widescreen support, better sounds etc.)
New weapons. New models for the old weapons
Total sound overhaul
Custom maps support
Balance changes and more! Check out the "readme" file for the full changelog
Screenshots: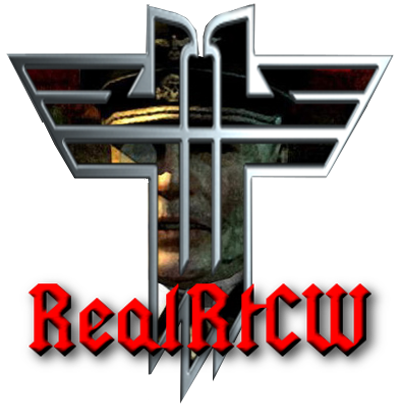 Download RealRtCW version 2.1 HERE
Download RealRtCW Capuzzo HERE
Download RealRtCW Timegate HERE
Download RealRtCW Stalingrad HERE
Source - RonboyProductions - Ronboy
RealRtCW on ModDB HERE
It's time, once again, to Return to Castle Wolfenstein!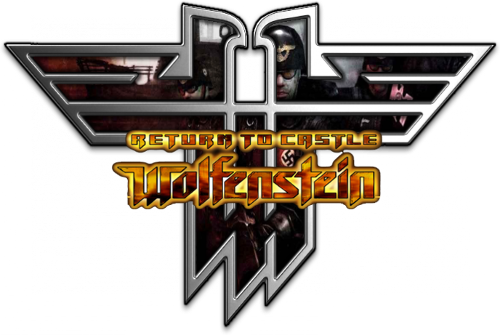 ---
| | |
| --- | --- |
| Newsposter: Motorhead | (0) |