Login
Site
Scripts
Search on page
Last forum posts
Filebase
Other
Wolfmap R.I.P.
Advertising
= [UJE] Factory =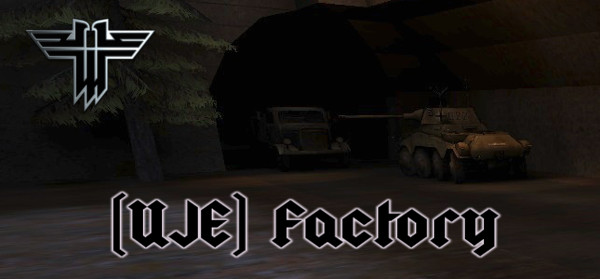 A New Axis-Attack Map
Axis forces are planning an assasination of the Allied General, who is located in a near-by factory. They have to get inside the heavily-guarded factory to steal the special dagger, needed in order to assasinate the General in his bedroom.
To get to the factory they must first steal a tank, which they will use to gain access to the factory complex. They then have to steal a key to open the gates which bar the way to the dagger and the General's bedroom.

Axis Objectives:
# Destroy the damaged garage side wall to access the tank!
# Escort the tank through the town to secure advanced spawns!
# Destroy the sewer door side entrance and the stairwell door side entrance to progress!
# Capture and hold the old village spawn for 7 seconds in order to permanently secure it!
# Build the north and south assault ramps, the neutral command post and destroy the trench side wall!
# Destroy the main factory door to access the key and dagger and capture the forward tower spawn!
# Steal the gate key to open the gates that guard the way to the dagger and unlock them!
# Steal the dagger, locate the General and assasinate him!
Screenshots:
Download the map HERE
Source - WolfWatch - Ray
---
Newsposter: Motorhead
zuletzt geändert am 16.03.2017 - 20:00 Uhr
(0)
= ET: Legacy - Skill Rating =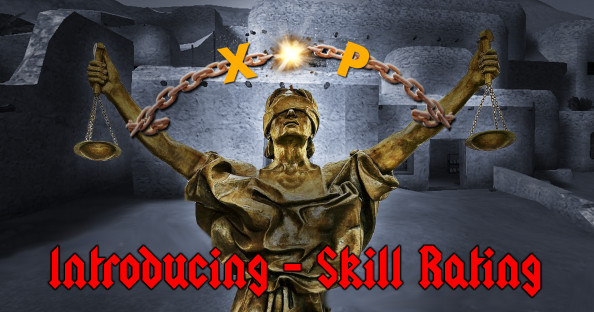 _____________________________________________________________
Starting from the next 2.76 release, only the "XP" earned in the current map or campaign will be displayed.
The Skill Rating has been gradually implemented in the past Legacy release, with the final version being currently tested on our official test server.
Connect now to etlegacy.com to have a preview of the system!
_____________________________________________________________
The idea is simple:
Skill Rating is a new, proven metric that can be used to compare skill of players over time. As FPS require skills in multiple areas like reflex, planning, tactical analysis or teamwork, with the relative importance of these skills depending on the map, game mode, player roles or team compositions, a skill rating can be defined as a measure of "all parameters of a player that help his team to win" and calculated using a statistical approach.

The idea of using statistics to estimate the skill of players isn't new. ETPub implements such a metric with its "Player Rating" that gives a normalized skill score. However, "Skill Rating" of Legacy mod is modeled after TrueSkill, a more modern algorithm that has been developed by MicroSoft for its XBox matching service.

• It has many advantages over the ETPub's PR, and is very well documented.
• It has been extended to take map bias into account.
• Ranks will also be adjusted to reflect the rating of the player, instead of reflecting the skill levels and XPs.

The better you perform the faster you'll rank up. However beware, several 'bad' matches and you might lose a rank again.

What is Skill Rating?
It is a value between 0 and 50 assigned to each player. It represents its ability to help his team to win the map. Rating will be updated after each map played at intermission. New players will have a rating of 0, and it will increase over time. The rating value determined by using the strength of the team, time played in each team and the map. The performance of disconnected players is taken into account.

What do I need to do to have a good Skill Rating?
Do whatever is necessary to win the map.

What are the percentage numbers displayed on scoreboard (using double Tab)?
The first value represent the real time estimate of each team winning the map, while the second is the map bias.

The numbers show that the current game is unbalanced!
The rating system takes balance into account when updating rating. It is thus "fair" to lose an unbalanced map. Winning a map against a much weaker team will not increase your rating much, but losing against a weaker team will make your rating drop sharply. Conversely, to increase your rating quickly, join the weaker team and win as an underdog!
More information on ET: Legacy Skill Rating HERE
ET: Legacy website HERE
Source - SplashDamage - KeMoN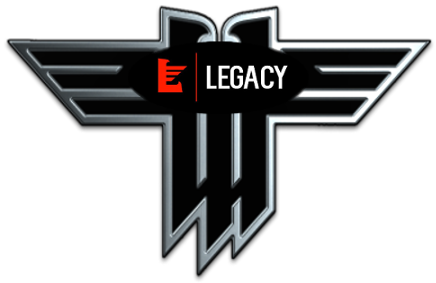 ---
| | |
| --- | --- |
| Newsposter: Motorhead | (0) |
= RealRtCW - Version 2.1 =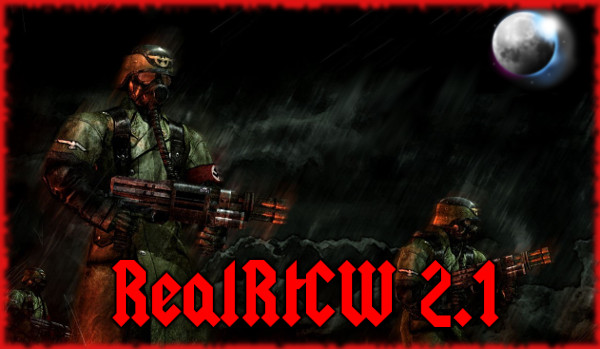 Yes indeed, WolfETPlayers superb "RealRtCW" Mod for Return to Castle Wolfenstein is alive and well, it's making good progress too. Here's what he had to say, regarding this latest news update:

"First of all, thank you for your support and feedback. I know it's been a rather long time without any big news, so I will try to compensate this fact with a new status report.

So, what I can tell you about RealRTCW 2.1 at the moment? The "changelog" is rather big already. However, do not expect any big changes. It is still 2.1 not 3.0. The aim of RealRTCW 2.1 is to perfect 2.0 by fixing bugs, balance issues and improving overall quality of the mod.

Since the release of 1.42d with 44 khz support I was working on the sound aspect of "RtCW". In RealRTCW 2.1 I enabled 44 khz music support which was being blocked by an annoying message, informing you that your in-game music setting was not 22 khz. Music to my ears!

What else? Well, most of vanilla 22 khz (and even 11 khz) sounds were replaced with native 44 khz sounds. All weapons sounds were replaced as well. I was not really satisfied with 2.0 sounds, so now it has been perfected. Every gun now has its own unique echo sound. You can check out some gameplay with new sounds on my Youtube channel. It is better than any words can describe. (And for echo sounds take a look at Iron Cross gameplay) .
In respects to custom "RtCW SP" add-ons, I'm just trying to add new weapons, but, rather, to actually rebuild these add-ons. The amount of work required depends on each add-on. Stalingrad, for example, includes a custom soundtrack, new voices for both Axis and Soviets, a new menu, loading screens and new storyline (lmao). It was pain in the ass, but it is ready. Time Gate is easier, but the ".ai" files are still a bit messy. Now I am finishing Time Gate and slowly switching to the Trondheim and Project 51 missions.
When will this new version be released? For now my free time is limited, due to every-day life. However, I intend to release RealRTCW 2.1 sometime in the summer of 2017. I can't make any definite promises, though, in respects to an actual release date." - WolfETPlayer
RealRtCW on ModDB HERE
WolfETPlayer on Youtube HERE
Source - WolfWatch - Ray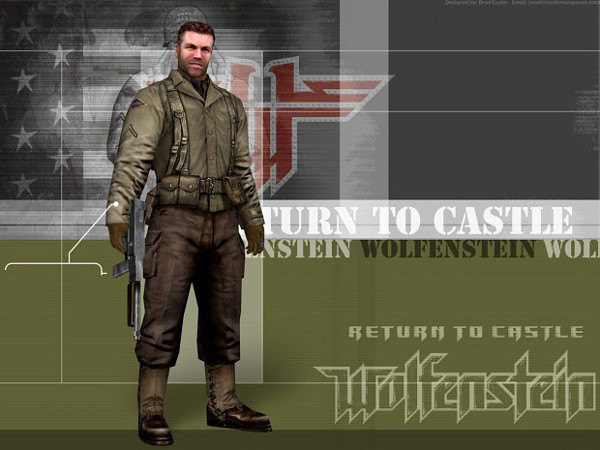 ---
| | |
| --- | --- |
| Newsposter: Motorhead | (0) |