Login
Site
Scripts
Search on page
Last forum posts
Filebase
Other
Wolfmap R.I.P.
Advertising
= RTCW Venom Mod v5.4 - 2018 =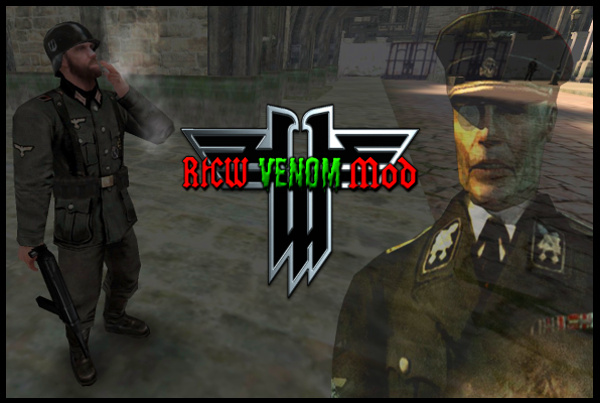 Hellbaron has released an updated version of his excellent "RtCW Venom Mod".
Changes:
~ Fixed the fonts for "Return to Castle Wolfenstein" multiplayer.
~ Fixed some more textures.
~ Added a new shield effect for both singleplayer and multiplayer.
Screenshots:
Download "RtCW Venom Mod v5.4 - 2018" HERE
Download "RtCW Venom Mod Nvidia - 2018" HERE
Source - ModDB - Hellbaron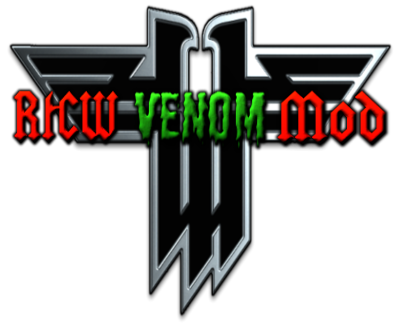 ---
| | |
| --- | --- |
| Newsposter: Motorhead | (0) |
= Wolfenstein: Enemy Territory =
= Arta Beta 1 =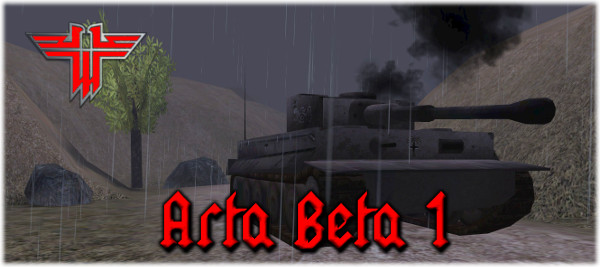 This is the first "beta" release of Wolfenstein: Enemy Territory map, "Arta", created by Sage and Pegazus from SM-Mapping.
Storyline:
After the attack at Capuzzo Airport, the Axis engineers have moved their engineering project to an underground base in Arta, Greece. With the surrender of the Italian government, the German forces are most likely to withdraw to the north and carry on their super plane project in mainland Germany.
This is the last chance for the Allies to stop the Axis super plane project. If the Allies lose this battle then the Luftwaffe will dominate the skies once again.
Screenshots:
Download the new version with botfiles HERE
Source - Splatterladder - Sage
---
| | |
| --- | --- |
| Newsposter: Motorhead | (0) |
= Return to Castle Wolfenstein =
= Real Gunshots Mod - Created by Saxon =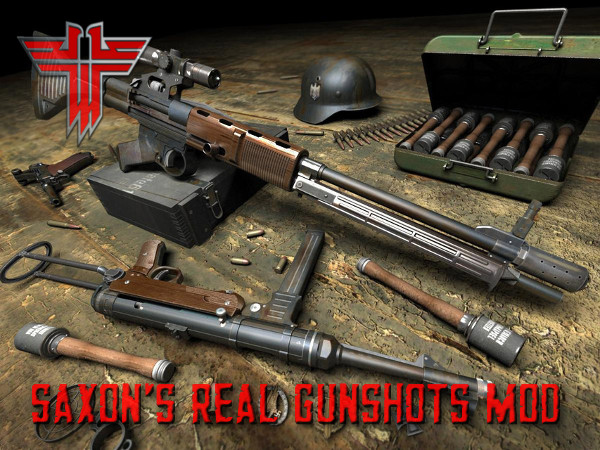 This is the real gunshots mod for Return to Castle Wolfenstein, created by Saxon, which has been fixed and updated by GlitchyJoe from ModDB. Here's what he had to say about this update:

Saxon's (all credit to him) mod was incorrectly made and not maintained. He must have used a 7zip file and renamed the extention to .pk3 from .7z This is incorrect. You must take an existing .pk3 file, empty it and then mod it's insides as you desire or simply rename a zip file to pk3.

About the Mod:

Real weapon sounds pack for Return to Castle Wolfenstein. The audio in this pack replaces most of the default weapon sounds for RtCW, including the default reload sounds.

- Weapon sounds included are:
- Colt 1911
- FG42
- M1 Carbine silenced Snooper Rifle
- Luger P08
- Mauser K98 (yeah I know, technically the in-game model is a Garand but whatever)
- MG42
- MP40
- Silenced Sten
- Thompson
- Venom (sounds were pulled from an MG42, because this gun is fake)

I've also included some proper German voices which are unused sounds from Condition Zero. It's kind of nice to hear proper German in-game! Sadly I haven't been able to replace the scripted voices.

Please do not re-use these sounds without permission.

Installation:

Just place the .pk3 file in the main folder of Return to Castle Wolfenstein.

Download the sound mod HERE
GlitchyJoe on ModDB HERE
Saxon on ModDB HERE

---
Newsposter: Motorhead
zuletzt geändert am 09.02.2018 - 14:43 Uhr
(0)